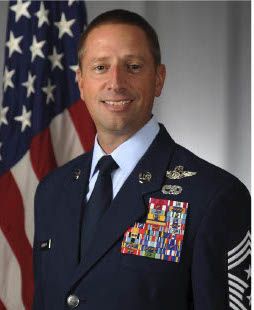 CMSgt Courtney C. Freeman
Command Chief Master Sergeant
,
1st Special Operations Wing
CMSgt Courtney C. Freeman serves as the Command Chief Master Sergeant, 1st Special Operations Wing, Hurlburt Field, Florida. He is the primary advisor to the Commander on all issues affecting the health, welfare, morale, training, development, and utilization of more than 4,000 enlisted Airmen. The wing's mission includes planning, posturing, and executing precision strike, specialized mobility and intelligence, surveillance, and reconnaissance. The wing employs more than 70 aircraft, including the AC-130U, AC-130J, MC-130H, CV- 22B, U-28A, PC-12 and MQ-9. These capabilities support a variety of special operations missions including direct action, unconventional warfare, special reconnaissance, counterterrorism, personnel recovery, psychological operations and information operations.
CMSgt Freeman entered the Air Force in December 1997 and graduated from Lackland Air Force Base, Texas, in February 1998 as an Electronic Warfare Systems Apprentice. His background includes various duties in the enlisted aviation arena at the squadron, group and wing levels. Throughout his career, CMSgt Freeman has filled a variety of roles including additional duty First Sergeant and deployed superintendent positions. He has deployed numerous times in support of Operations SOUTHERN WATCH, ENDURING FREEDOM, IRAQI FREEDOM, NEW DAWN, and INHERENT RESLOVE. CMSgt Freeman is a Chief Enlisted Aircrew member that has held qualifications in the RC-135V/W, C-32B and C-235 aircraft totaling over 4000 hours including over 1000 hours of combat time.