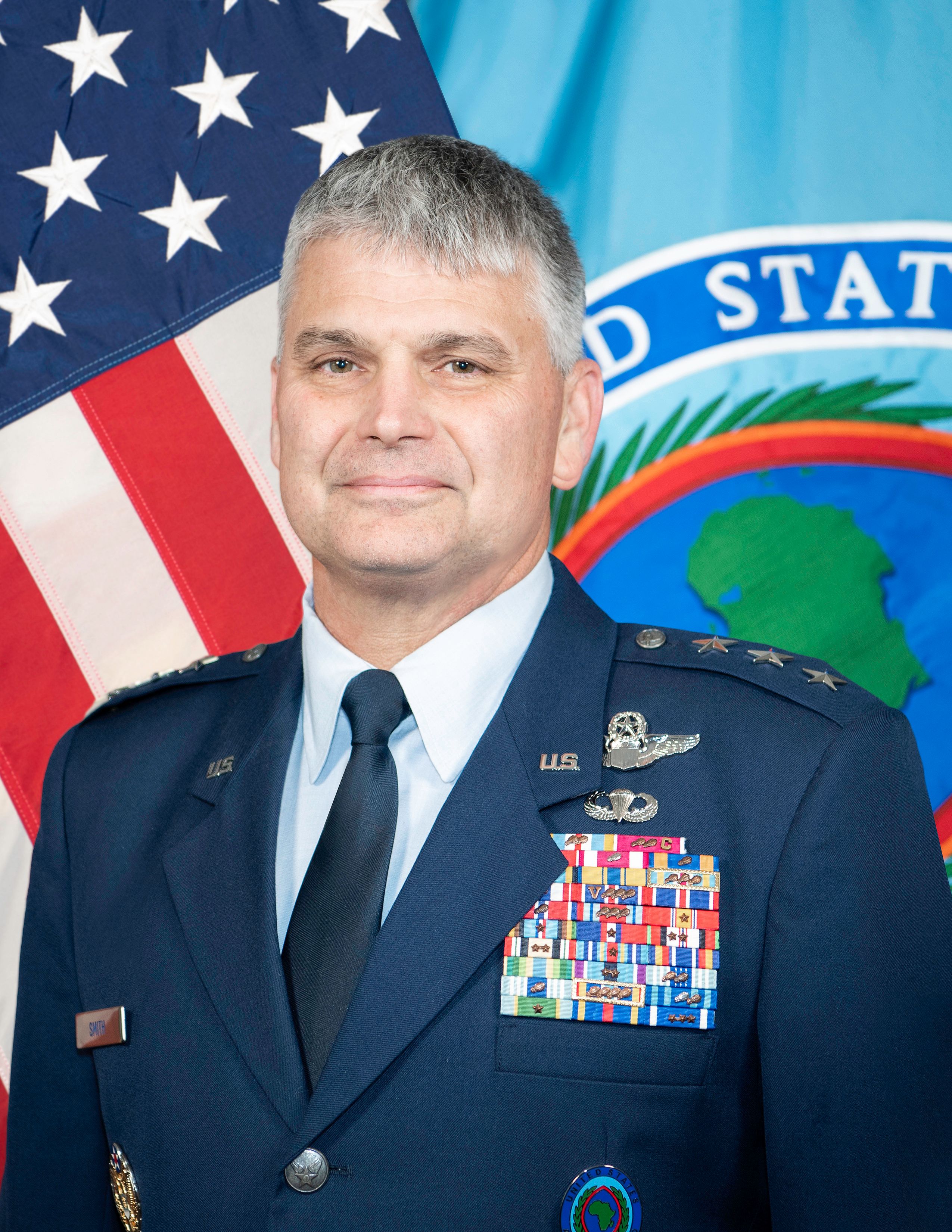 Lieutenant General Kirk Smith
Deputy Commander
,
U.S. Africa Command
Lt. Gen. Kirk Smith is assigned as the Deputy Commander, United States Africa Command, Stuttgart, Germany. He is responsible to the Commander to help direct and enable operations, activities and investments for the command as they promote the national security interests for the U.S. in the 11.2 million square mile USAFRICOM area of responsibility, consisting of 53 African countries. USAFRICOM works with partners to counter transnational threats and malign actors, strengthen security forces, and respond to crises in order to advance U.S. national interests and promote regional security, stability and prosperity.

Lt. Gen. Smith graduated from the U.S. Air Force Academy in 1989. After completing undergraduate pilot training, he remained at Columbus Air Force Base, Mississippi as a T-37 instructor pilot. Following MH-53J qualification, he completed multiple operational flying assignments to include squadron command. Lt. Gen. Smith has been assigned to major command, air staff and multiple joint staffs. Lt. Gen. Smith was Deputy Commanding General-Operations, NATO Special Operations Component Command/Special Operations Joint Task Force-Afghanistan, Bagram, Afghanistan.

Prior to assuming his current position, Lt. Gen. Smith was Commander, Special Operations Command Europe, United States European Command, Stuttgart, Germany. In this role, he was responsible for operations for all U.S. special operations forces in the European Command area of operations.