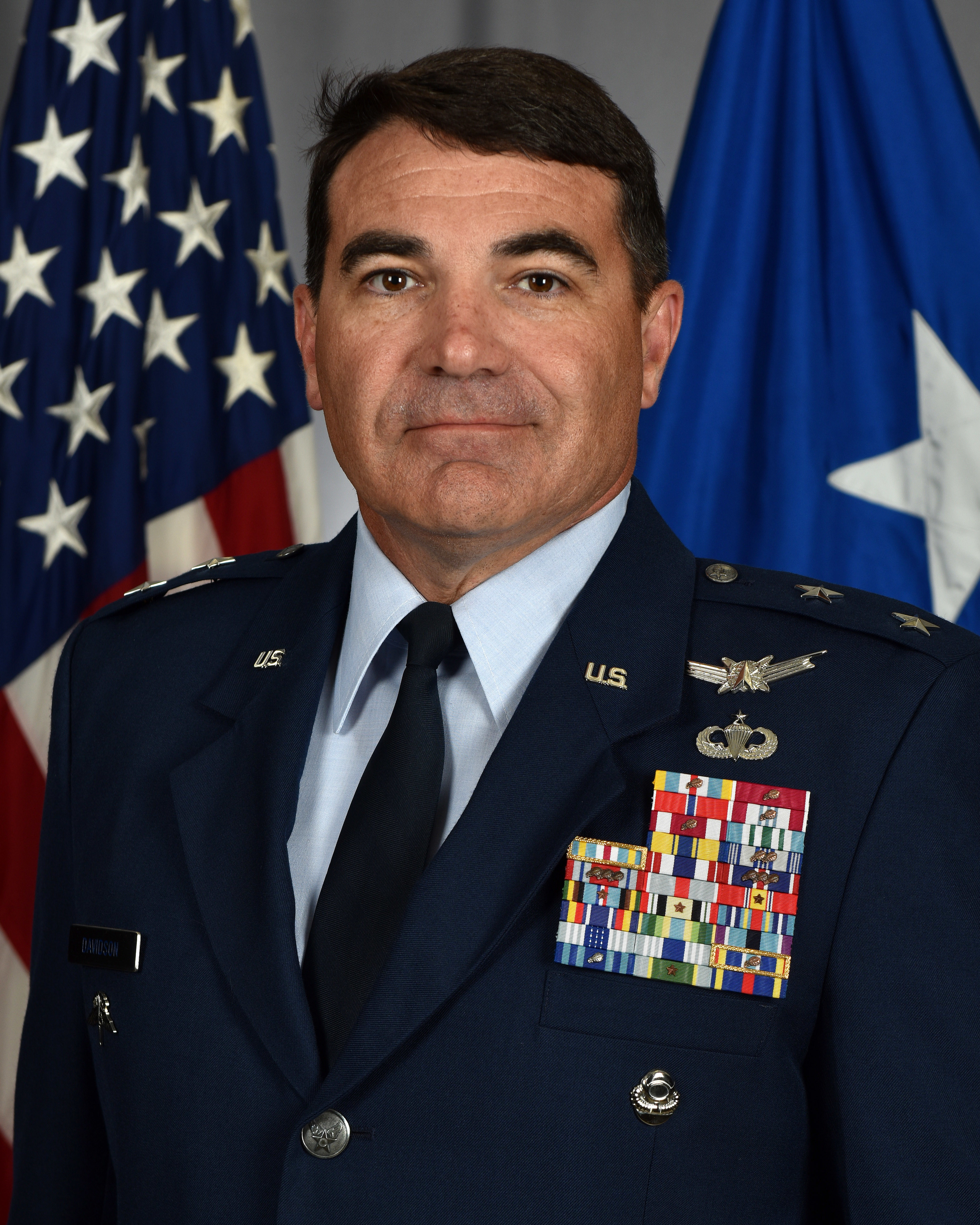 Major General Matthew Wolfe Davidson
Deputy Commander
,
U.S. Air Force Special Operations Command
Maj. Gen. Matthew Wolfe Davidson is the Deputy Commander, Air Force Special Operations Command, Hurlburt Field, Florida. The command is the Air Force component of U.S. Special Operations Command. AFSOC provides Air Force Special Operations Forces for worldwide deployment and assignment to unified combatant commanders with approximately 20,800 active duty, Reserve, Air National Guard and civilian professionals.

Maj. Gen. Davidson is a 1993 graduate from Oklahoma State University's Reserve Officer Training Corps program. He is a career Special Tactics Officer and has led air, space and special operations forces during operations Provide Comfort II, Assured Response, Joint Endeavor, Enduring Freedom, Enduring Freedom Philippines, Iraqi Freedom and Freedom's Sentinel. He commanded at the squadron, group and wing levels, led joint operations as the Deputy Commanding General for Special Operations Joint Task Force-Afghanistan and served as the Executive Officer to the Air Force Chief of Staff.

Prior to his return to special operations, Maj. Gen. Davidson led U.S. Space Command operations as the Deputy Combined Force Space Component Commander and Vice Commander, 14th Air Force, Vandenberg Air Force Base, California.