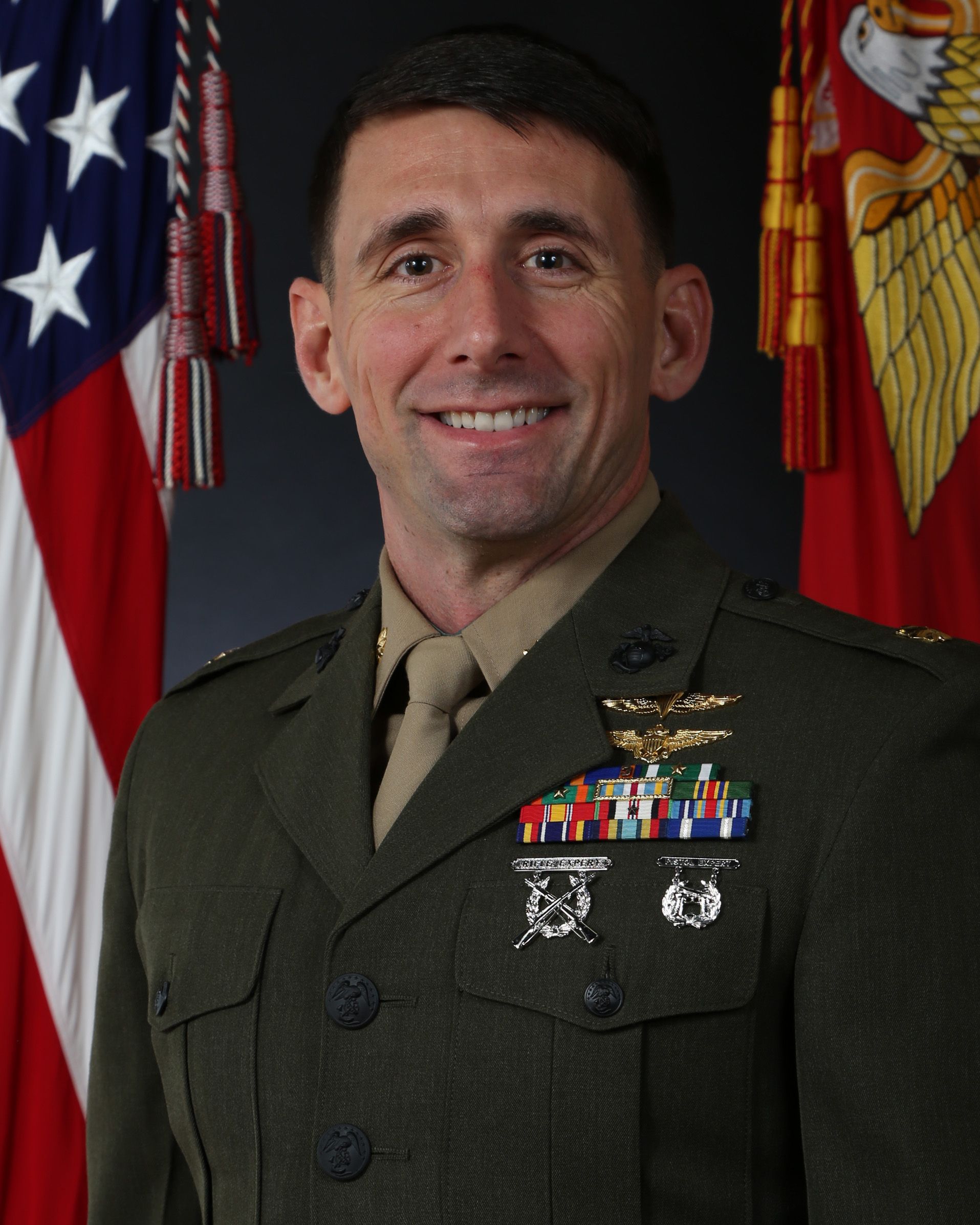 Major John Cumbie
Major John B. Cumbie is the G-3 Air/Fires Officer, Marine Forces Special Operations Command, located at Stone Bay, Marine Corps Base Camp Lejeune, North Carolina. He is the command aviation representative and acts as the primary advisor, liaison, and subject matter expert for all aviation and fires related topics to the Commander and staff at Marine Forces Special Operations Command.
Major Cumbie earned his commission in the United States Marine Corps in 2007 after graduating from the United States Naval Academy with a Bachelor of Science degree in Electrical Engineering. He earned his naval aviator wings at Naval Air Station Meridian, Mississippi in 2010 and proceeded to Marine Attack Training Squadron 203 where he learned to fly the AV-8B Harrier. In addition to his current billet, Major Cumbie has served as a squadron operations officer, squadron maintenance officer, AV-8B Fleet Replacement Squadron instructor pilot, and Marine Special Operations Company air officer.
Major Cumbie has over 1,500 hours in the AV-8B Harrier, multiple instructor and evaluator qualifications in the AV-8B, is a Special Operations Forces Joint Terminal Attack Controller Instructor, and has earned the Navy and Marine Corps Parachutist Insignia. Major Cumbie and his wife Bridget live in North Carolina with their four children.